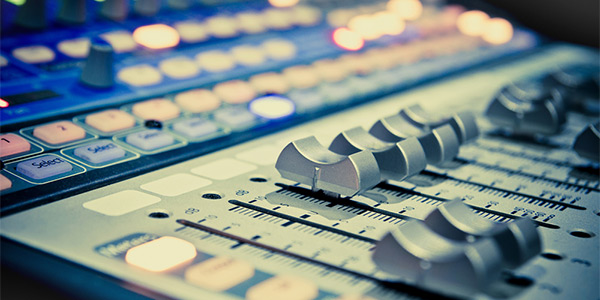 Sound Reinforcement Specialists, Inc. brings key knowledge, experience and equipment to your production. We are ready to enhance your event, no matter what size. Our tech support is available to help small meetings run smoothly or put on a full concert for a regional tour. Our professionals take every event to the highest level of quality.
We have all the sound and musical equipment needed for any occasion. From microphones to PAs to pianos, we'll supply all your needs for event production in Alaska. If your needs go beyond equipment rental, our knowledgeable experts can help with setup, design and training. Our extensive services include:
Event production: Sit back and enjoy your event—leave the technical stuff to us. We will pour our years of experience into your live event to ensure a seamless production.
Sound system design: We'll make sure you get the sound system that fits your needs and budget. Whether you would like to remodel or install something new, we will partner with you to design the perfect system.
Tour consulting: Don't hit the road without the right tech. We have years of experience with national and regional touring groups. We'll apply this extensive knowledge to help you prepare for your tour.
Music instrument rental: If your event demands an instrument you don't have, we offer music instrument rental in Alaska. Our selection includes top brands for the highest quality sound.
Backline rental: We make tours and studio visits easier with backline rental. Your musicians will sound great, and you won't have the hassle of bringing your own equipment.
Repair and tuning: Your equipment requires detailed care to perform at its best. We use acoustic measurement and analysis to tune your system perfectly to its environment. We also offer acoustic treatment for noise reduction.
Training: We'll share our knowledge and experience to equip you and your team with the skills to operate like pros. We can quickly bring volunteers or new staff up to speed for smooth productions.
Sound Reinforcement Specialists, Inc. proudly offers the industry's leading brands, including Danley Sound Labs, Ampeg and JBL. From portable speakers to mixers to mics to a full backline, we expertly provide all your sound system needs.
Contact Sound Reinforcement Specialists, Inc. today at 907-687-0032 for high-quality equipment and expert consultation. Let us make your next live event your best one yet.